Came on join us.Let's go exhilarating cycling.
We enjoy cycling downhill ride from tottori central Mt.mitokusan to misasa hot spa .
And through misasa hot spa to kurayosi town area with fun ride.
【course for your infomation】
Mt.Mitokusan sanbutuji temple nageiredo is unique building.
It's throw in precipice of Mt.mitokusan by monk. It's fable.
We ride MTB and cycling misasa hot spa area ,kurayoshi town back street area.
We'll spend good time. Because with trip advisor.
Let's enjoy cyclig together.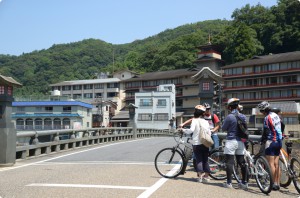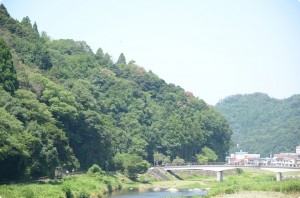 ---
time schedule
About 2 hours and 30 minutes


Mt.Mitokusan
12:30 start
↓
15:00 closing
maximum
10persons
minimum
2persons
tour price
9,000yen(include tax)per person.
Included in the price
・guide
・rental mountain bike
・helmet
・Insurance
・include tax

pay
cash
reserve
reservation possible until 3days at 3pm before deppartur.
remarks
・Those over 145cm tall you can participate .Small size of the bicycle is not prepared . Please note .
・If the reservation until the deadline is not reached the minimum number of people departs , but does not service .
As soon as determined , we will contact the subscriber by e-mail .
・When its being canceled, please make a contact by 72 hours before. If it's after that, a cancellation fee occurs, so please accept it.
Please refer to the following about details of a cancellation policy.
cancellation policy
・Premium is affiliated with the accident insurance based on the law .Insurance charge is included in the tour price .
※ compensation of rental goods is not included. Please be careful.